How serious are you about scaling your business?
If you're here we've probably either met and talked digital marketing, or you were referred by someone I helped. Either way thanks for visiting.
I'm selective nowadays when it comes to taking on new digital marketing clients, but I'm always looking for interesting challenges.
Our recent client work and areas of focus include:
Lead generation, especially for businesses needing local customers. My aim is to scale Discovery of your local business and get it listed in three spots on page 1 of Google for keywords that matter to you. Don't worry, I'll determine what those keywords are! Methods: Google Ads (formerly Adwords), Map Pack/3-Pack optimization, traditional organic SEO. Then we use retargeting with Facebook ads/Google Display Network to re-engage those prospects.
Ecommerce. Methods: Google Ads, Search & Display network, Google Shopping. Retargeting. Facebook ads where appropriate.
I'm a Google partner (did you click my partner badge? 😊) and an expert at using Google Ads and advanced Facebook ad tactics to quickly get you targeted customers and leads.
Non-standard products or services in need of a creative digital marketing approach. At this point there aren't many digital marketing tactics I haven't leveraged for clients. Determining which marketing channels are most likely to help your business, what to try first, and giving you clarity on your big picture in plain language are my specializations.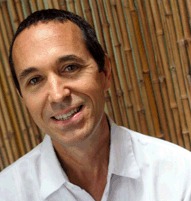 Tom Mullaly
(206) 249-9216
tom(@)workingfunnel.com
WhatsApp:
+62 85964260743
Skype: tommullaly
So schedule your free, no-obligation 30-minute consultation below.
Tell me about the digital marketing challenge(s) your business faces. A nut other agencies haven't
been able to crack.
Or maybe just something you're unclear on, or a tactic you've heard about.
Leave your company URL and I'll run a light audit to explain your digital marketing's strengths and deficiencies relative to your competition when we speak.
Just click the link below. Pick a date and time, and I'll look forward to speaking to you.
Local Business Marketing With The Working Funnel

Further Digital Marketing Clarity For Local Businesses:
What is a digital marketing funnel? Why does your business need one? Why is the funnel metaphor key to understanding your digital marketing?