Attention e-commerce brands and local business owners.
Are you tired of:
micro-managing marketing 'service providers' who work by the hour, running up your cost?
Lack of clarity as to what you're paying for and results you're getting?
Never being sure if your digital marketing is done correctly?
Feeling like your marketing is never really 'done'?
Last-minute surprises?
Well what if, once you've talked to an expert and asked every question you can think of, you pay a fixed price, and everything your marketing needs will be delivered? No hidden costs. No surprises. No 'scope creep'.
What if purchasing your digital marketing was as simple as adding a product to a cart?
Well, now it is.
Pay for a result, not a process. The Working Funnel. A defined deliverable. An off-the-shelf digital marketing product, customized to your business' needs.
Choose your product:
The Full Working Funnel Done-For-You Implementation
You want every digital marketing channel your business needs properly set up & running well. You don't have time to learn digital marketing, or to look for & delegate to service providers.
---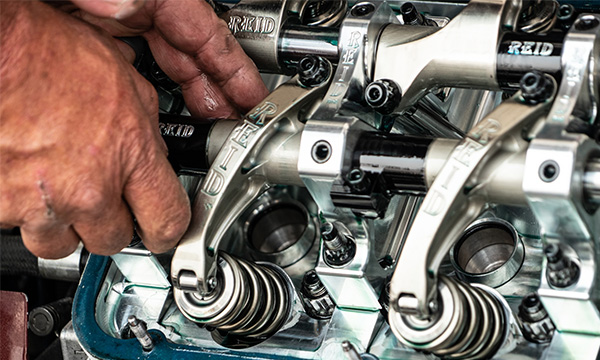 The Working Funnel Audit/Marketing Plan: You Implement
A big-picture roadmap to understand exactly what marketing channels will benefit your business. What to fix, what to build. Specific instructions for your in-house team or outside help.
---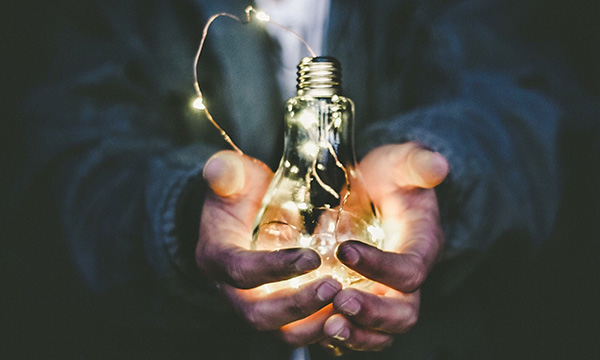 SEO, Google Ads, Facebook Ads, email, conversion rate optimization, etc., etc.…
You're pretty sure you need some or all of these.
But where to begin?
You simply don't have the time to vet a bunch of freelance service providers, about a topic you know little about: digital marketing.
Well let's break it down.
You don't actually need service providers, because you don't need a bunch of services. You need an outcome, clearly defined. A comprehensive solution that grows your business.
You need a single fix for all your marketing.
But you're not even sure what your problems are.
How does the following sound?
You need a deep-expertise assessment of your entire situation, and how you're doing in each relevant marketing channel vs your competitors. Then you need a marketing plan based on it.
And then, every digital marketing channel that your business needs has to be created, and if it already exists, improved.
Assessment/Audit.
Competitor analysis.
A roadmap. A specific marketing plan, customized to your business.
Implementation of the plan. Improving what you have, and creating what you don't.
Does this make sense to you?
The Working Funnel is the full solution. A single package you can purchase, knowing that everything you need–customized to your business, and your existing digital marketing–will be taken care of.
For a flat upfront fee, eliminating the uncertainty of hourly billing. No hidden charges or cost overruns. No scope creep. No micromanaging service providers. No surprises.
We think our fixed-price model offers a more structured, versatile, and accountable approach that aligns better with the needs of our clients, who need comprehensive marketing solutions.
You pay for a result, not a process needing your valuable time and energy.
Look, when you take your car to a mechanic, a plumber or a dentist, your need is simple: fix it.
Imagine if car trouble meant you had to go all over town looking for specialty mechanics. A competent, honest alternator guy? A competent, honest fuel injection expert? How much time and work would this cost you?
Especially since you probably don't know what the problem is in the first place. Tech changes constantly and the truth is you're probably not too interested in car engines. Or digital marketing…
There's a reason why auto mechanics simply fix your car problem, rather than asking you to pick from a menu of services you don't understand, which might or might not fix your problem.
But incredibly, "pick a fix and hope" is how most e-commerce and local businesses still address one of the most crucial parts of their business today: their digital marketing.
You don't need parts of an overall solution. You want a solution so you can get back to running your business while everything you need is implemented. Digital marketing channels created, or fixed. Certainty.
Every Improvement Your Digital Marketing Needs. One Price. Your Solution: one stop shopping.
And, if you already have a marketing team who might need some help? Unsure how to direct them? Get the Working Funnel Audit/Marketing Plan only. It's the same plan we include in the full Working Funnel implementation, but it can be executed by your team.
Here Is How It Works:
We analyse your entire current digital funnel, and that of your main competitors.
We define what your business needs to fully use all marketing channels relevant to it. This is your custom Working Funnel implementation.
After your Working Funnel is set up, paid advertising such as Google Ads and Facebook Ads require ongoing optimization. There is an additional charge, billed monthly, for this maintenance phase. As with the rest of your Working Funnel product, the cost will be defined up front and will not change. Again you'll know exactly what you are purchasing, and the cost, before we get started.
We give you a fixed price for the setup and maintenance phases. We'll also tell you how long your maintenance phase will last. For local businesses without too much competition this is three to six months minimum, but for most businesses, especially e-commerce in competitive industries, it makes sense to retain us indefinitely.
Here Is What We Don't Do (Please Read!)
Anything outside of the frameworks of a full Working Funnel implementation, or the Working Funnel Audit/Roadmap. For maximum impact for our clients we deliver you one of these two products, using standardized processes that allow us to make the best use of our time and resources.
Piecework, i.e. doing only Google Ads management, only SEO, only conversion rate optimization, etc. We decided long ago that delivering partial solutions wasn't best for our clients. Instead, there are huge efficiency benefits for your marketing when we take a holistic approach to what you need. You need a complete digital funnel whose pieces work together. Anything less is suboptimal.
Work by the hour. The product you're buying from us is a complete solution. We bill you that way, once for setup and monthly for your maintenance.
Make time for clients to 'pick our brain'. A full Working Funnel implementation includes consultations with us, during our pre-defined office hours. The Working Funnel Audit/Roadmap includes initial fact-finding about your business, and a closing consultation for you. We don't do standalone consultations any more.
Hit you with 'unexpected' or hidden charges. Frankly, we've been doing this long enough to know what e-commerce and local businesses need, and what is worth testing. Again, thought your working funnel will be customized to your needs, our processes are standardized, driving greater efficiency and lower cost for you. You buy a defined product, at a defined cost.
Interested? Here's Your Next Step
Click the button to email Tom at Working Funnel, LLC. Leave your name and your company website URL, and your best phone number along with a good time to call you. We'll be in touch.